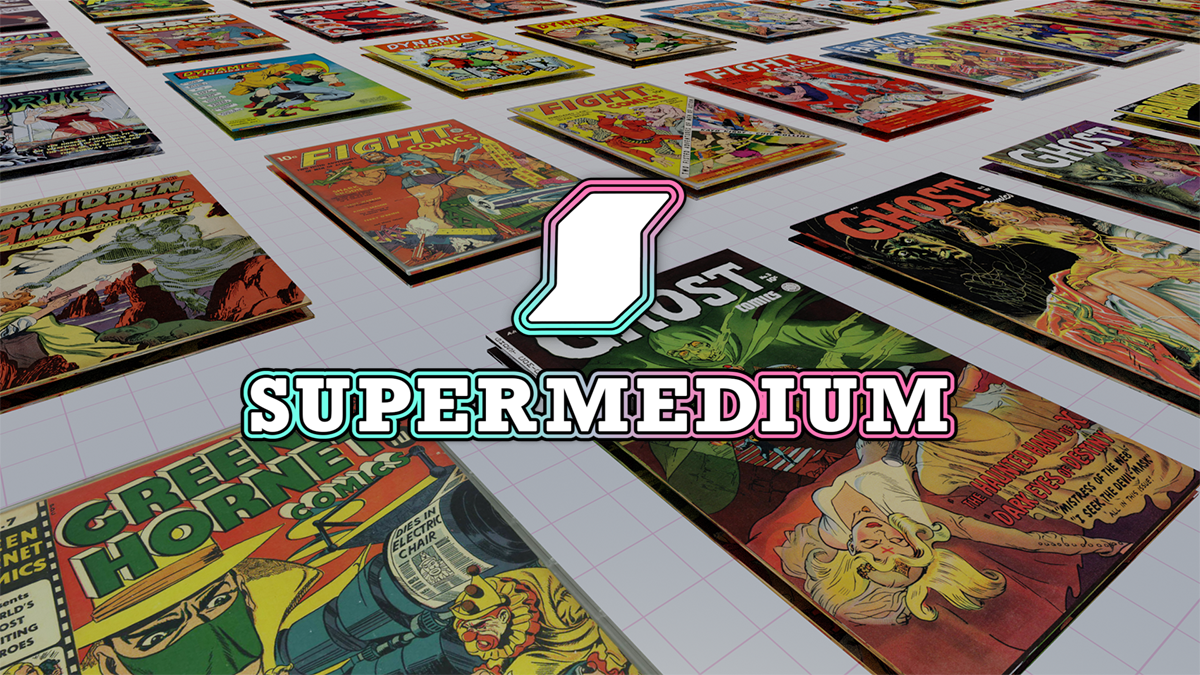 Supermedium: The VR Comic Book Reader
07/01/2020: Designing a Settings Menu
---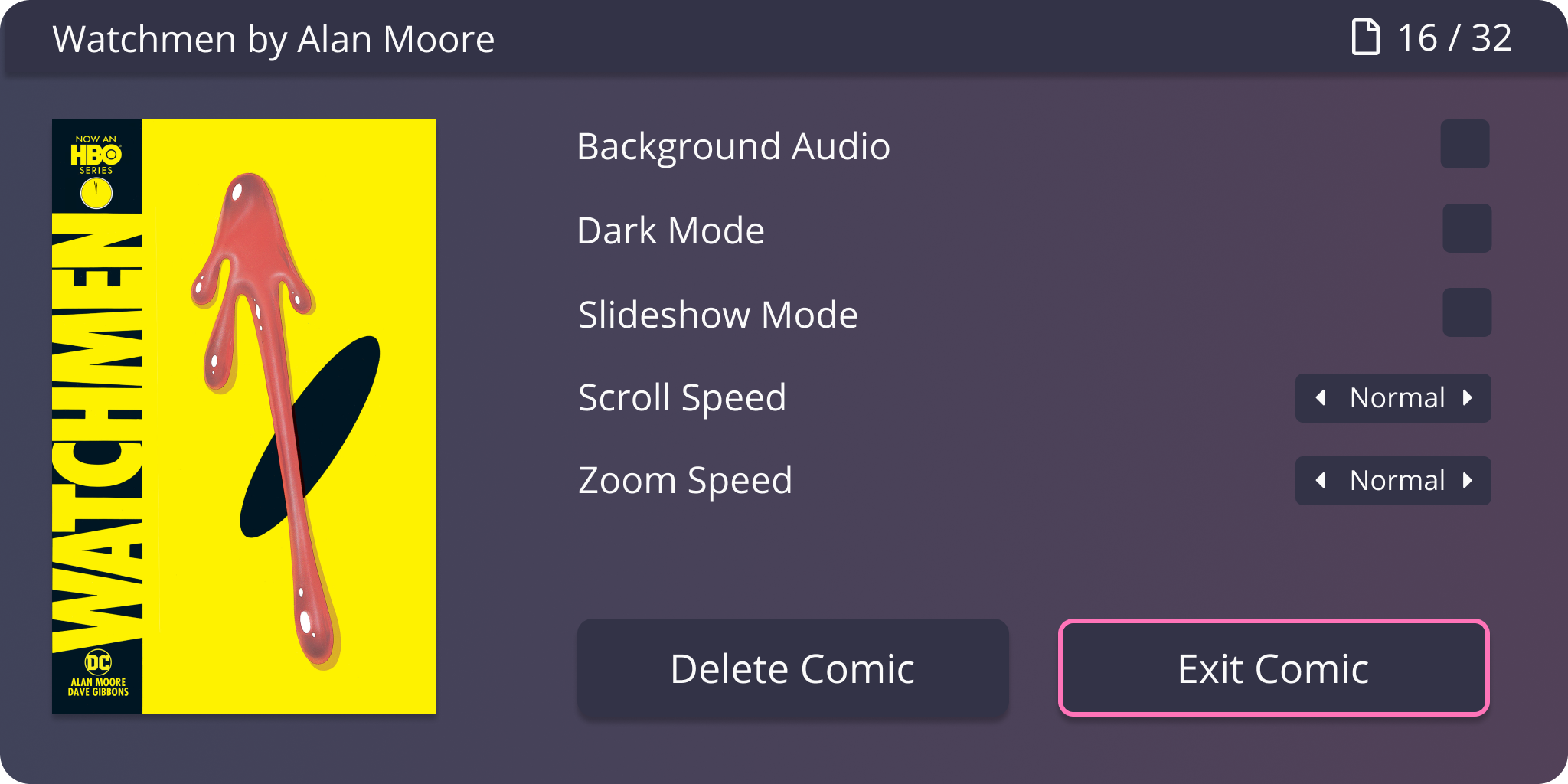 We designed a settings menu to add to the Supermedium VR app in the future. When pressing the menu button or B while reading a comic, we'll show this settings menu which will allow for customization of your reading experience. It can display additional information like what page you are on. Some common requests have been a dark mode, toggling off the audio, or a slideshow mode. We can imagine in the future when you'll be able to add your own music, this is where you might change the song, or perhaps change environment altogether.
Alongside this, we could also display the controls for easy reference.
We've also moved the companion app / comic server / library syncing features out of beta, but expect more development on that as well.
Files
Supermedium Desktop Companion App
68 MB
Jun 30, 2020
Demo: Supermedium for Oculus Quest
79 MB
Jun 30, 2020
Get Supermedium: The VR Comic Book Reader