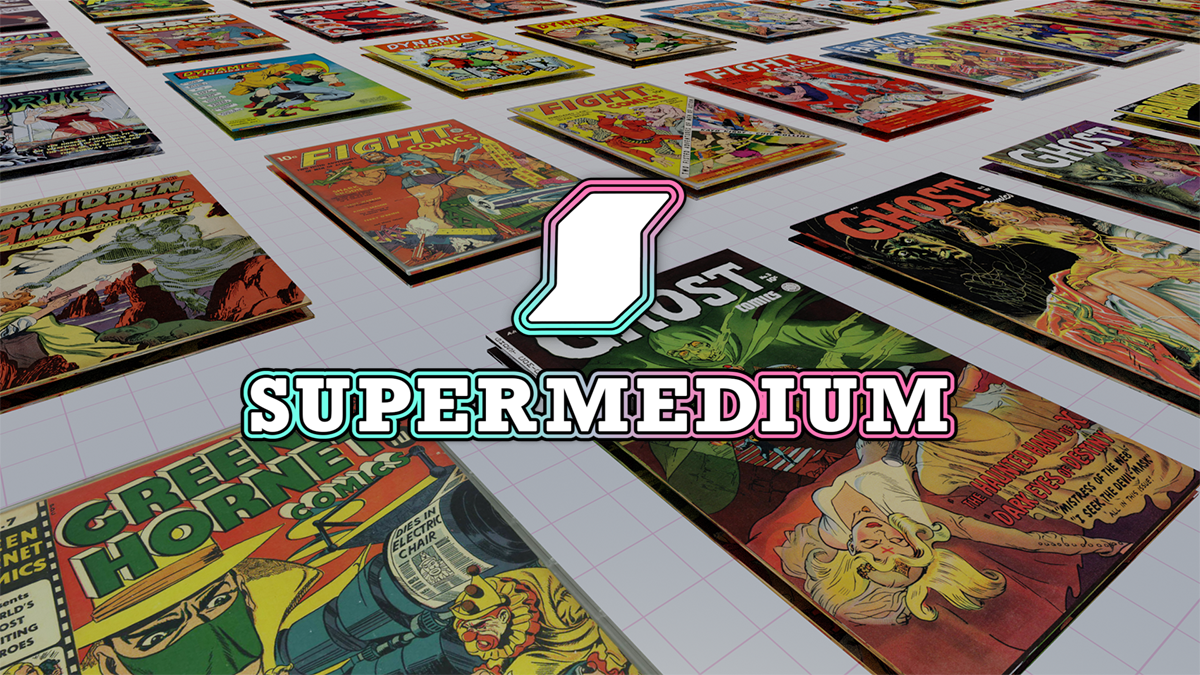 Supermedium: The VR Comic Book Reader
07/29/2020: Fixes, New Comic
---
The VR app was unstable over the last day, but we have fixed several issues.
Fixes
Fix VR app lagging when not connected to PC companion app
Fix opening a comic was opening another comic because was saving to the same folder location
Fix transition between comic tutorial and comic
Fix onboarding screen having a black sky
Updates
Simplified controls menu, may look to redesign the controls menu to be more step-by-step
Right-click folder in companion app to rescan folder
Downscale super-large images to reduce crashes (for viewing super hi-res photography)
Backup pairing option between Quest and companion app by plugging in the Quest
Faster comic loading
Page turning now snaps to center of the page
Added chatbox to our homepage and companion app to get in touch with us anytime
Upcoming
MacOS support. I have been working on this in the background while trying to juggle some bug fixes
Settings menu for configuration. This will be worked on once bugs are shored up
Antialiasing and mipmaps to reduce jagged artifacts on edges when zoomed out
PDF support
Support more variety of image aspect ratios to view photos, experimental image viewer utility
Now Featuring "The Weatherman"!
A new first issue of a featured indie comic is now available to read for free!
The Weatherman by Jody Leheup, Nathan Fox. The future's only hope has a zero percent chance.Nathan Bright had it all: an awesome girlfriend, a kick-ass dog, anda job as the #1 weatherman on terraformed Mars. But when he's accused of carrying out the worst terrorist attack in human history, an event that killed nearly everyone on Earth, Nathan becomesthe target of a manhunt that spans the galaxy. Can Nathan truly beresponsible for such a horrific crime? And why can't he remember? A full-throttle, wide-screen, science fiction epic from Jody LeHeup(SHIRTLESS BEAR-FIGHTER!) and Nathan Fox (Dogs of War) aboutthe damage done in the name of justice and what it truly means tobe redeemed…you don't want to miss THE WEATHERMAN! Check out @CM_Comic on Instagram and Twitter.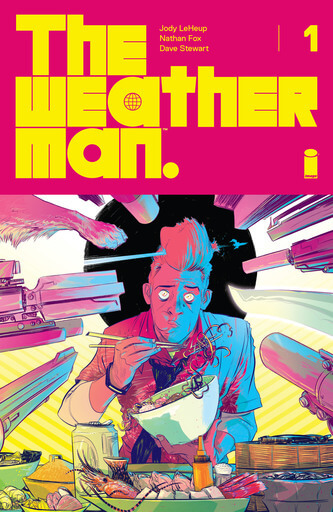 Thank you everyone for keeping in touch with us on issues and feedback. We're burning hard to make sure this is a smooth experience.
Get Supermedium: The VR Comic Book Reader