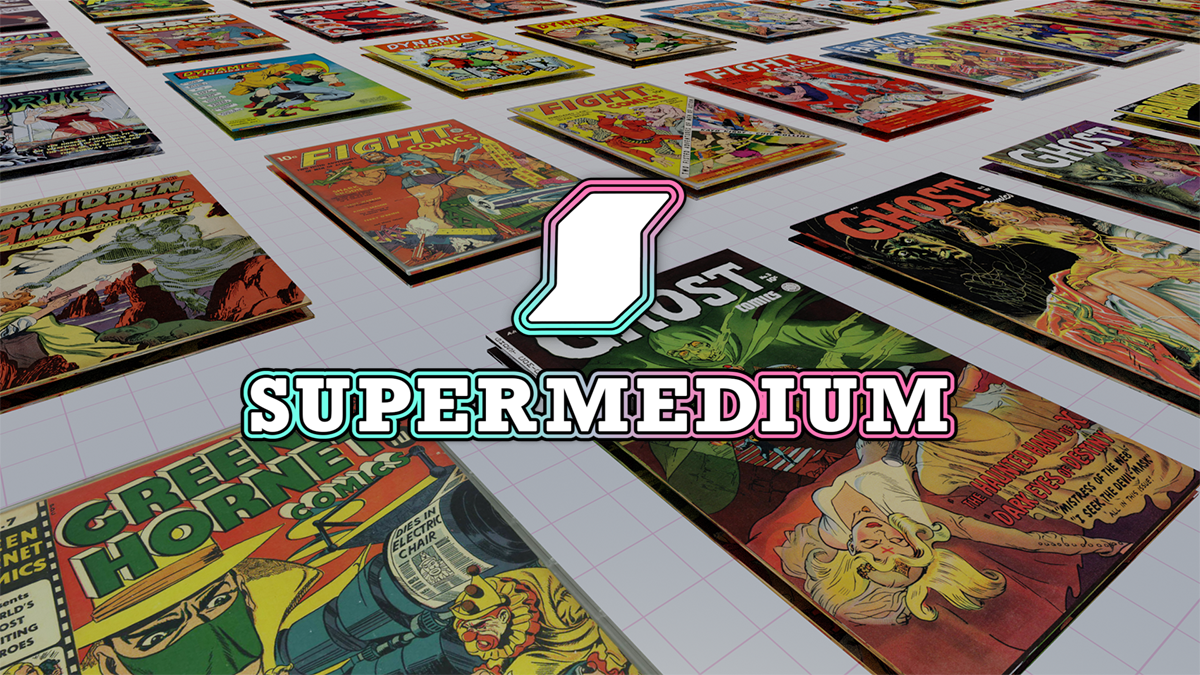 Supermedium: The VR Comic Book Reader
07/30/2020: Companion App Upgrade Fixes
---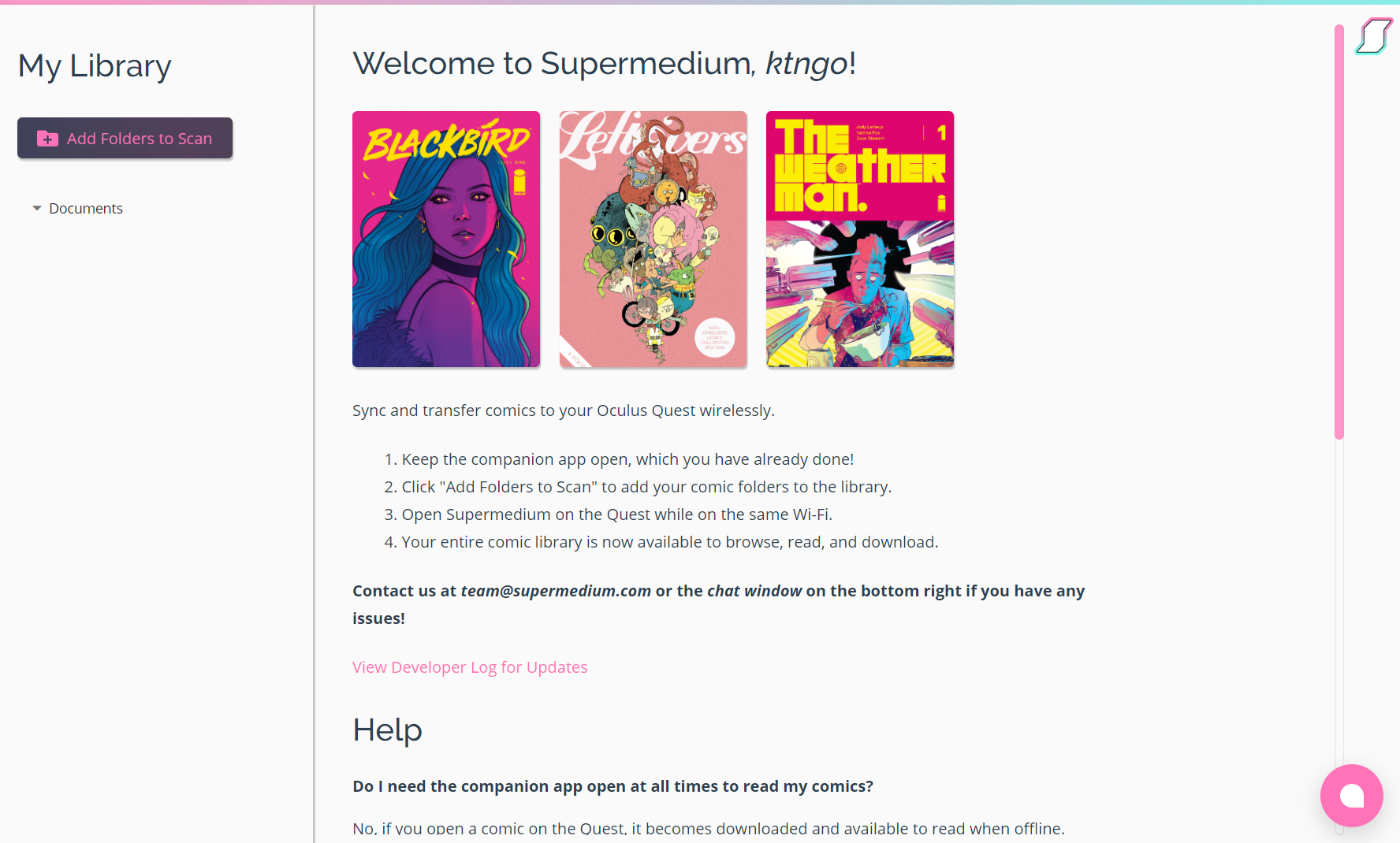 Today, I published new version of the companion app that hopefully addresses issues after updating, where thumbnails were showing the infinite spinner. It seemed after updating, the app was not scanning the folders for thumbnails.
It may possibly be not the case that this update fixes everyone's issues. Everything works from my side, testing and testing the upgrade process. If you still have issues, please let me know immediately, and I will be right on it.
I've also added a homepage and help section to the companion app. You can also hover over the logo to see what version you are on.
Next, I am still working on PDF support, MacOS support, and direct USB transfer for comics.
Files
Demo: Supermedium for Oculus Quest
74 MB
Jul 30, 2020
Supermedium for Oculus Quest
74 MB
Jul 30, 2020
Supermedium Desktop Companion App (Win)
83 MB
Jul 31, 2020
Get Supermedium: The VR Comic Book Reader